October 26, 2009
The War in Waziristan: Operation Rah-e-Nijat Week 1 Analysis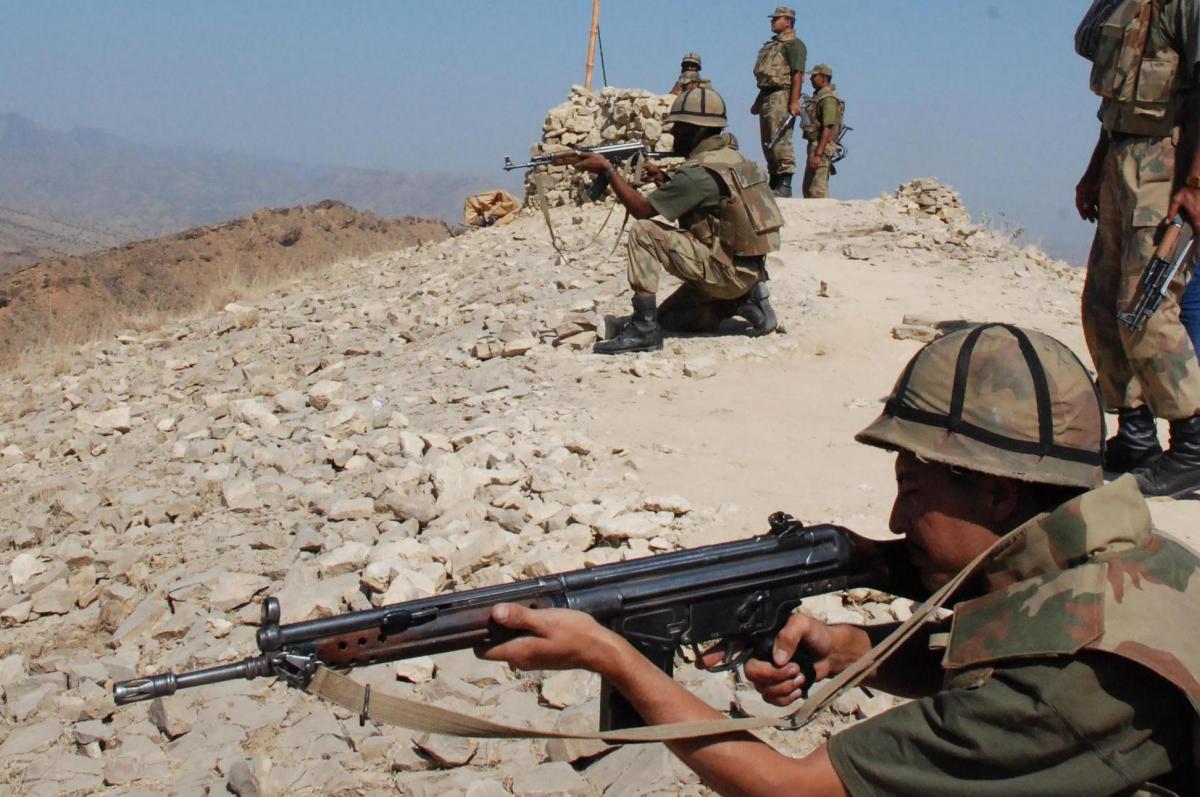 Pakistani soldiers secure a hilltop in South Waziristan (Photo by ISPR, available at ispr.gov.pk)
This is the Critical Threats report on the first week of the Waziristan operation; for our full briefing update prepared a month after the operation began, see here.
The Critical Threats team has prepared a briefing on the ongoing ground operation in Waziristan, examining the timeline of events leading to the operation, the Pakistani force breakdown, the Tehrik-e Taliban Pakistan (TTP) structure and key players, the role of other players, the details of the fight on each of the three fronts day-by-day, the potential effect on the war in Afghanistan, among other factors.
Click here for day-today coverage of the ongoing ground operation in Waziristan.
Please find our key conclusions and the link to the full presentation below.
Key Conclusions
Pakistan has an effective military strategy
Methodical – slow advance with a force that outnumbers the enemy. Difficult towns (Kotkai, Makin) are encircled through control of surrounding peaks then cleared later.  Jets with precision munitions eliminate 12.7mm anti-aircraft guns after initial TTP harassment of helicopters, allowing close helicopter support.
The Pakistani military has learned lessons from its 2004 incursion into Waziristan and 2008 Bajaur operation: they are seizing the high ground to control valleys.
Pakistanis employing effective route clearance packages to limit damage from IEDs.
Tehrik-e Taliban Pakistan (TTP) resistance remains somewhat strong
Retook Kotkai and have managed to contest dominance over eastern front.
Have managed to slow, or at least check, Pakistani advance on other fronts.
TTP ability to coordinate spectacular attacks outside Waziristan remains intact (Islamabad Int'l University, assassination of army officer in Islamabad 10/22, 10/23 Attock, Mohmand, Peshawar attacks), although recent operations may have drained suicide bomber / attacker pool and attacks may therefore not continue at current pace and scale, given that it will take weeks to regenerate suicide bombers after the current force is depleted.
IDPs could be a long-term problem if the Pakistanis adopt a counterinsurgency strategy
At least 200,000 IDPs currently.
Many have vacation homes in the NWFP to the east of Waziristan.
Some IDPs unable to flee conflict zone, caught between government and TTP forces
Government has set up IDP registration centers, which have been overloaded.
Government has also sent conflicting messages on whether it is inflicting "collective punishment" (which is an accepted practice in the region) on the Mehsud tribe. 
Please download the full presentation below.