September 15, 2022
Al Shabaab's Area of Operations
Harakat al Shabaab al Mujahideen—commonly known as al Shabaab—is an al Qaeda affiliate based in Somalia. Al Shabaab emerged from Somalia's civil war in the 1990s as part of a loose alliance of shari'a courts and armed groups. The group capitalized on the 2006 Ethiopian invasion to gain broader support and ultimately expanded across much of central and southern Somalia, becoming a rival to Somalia's transitional government. Al Shabaab withdrew from Somalia's capital Mogadishu in 2011, and African Union and Kenyan forces pushed the group out of population centers over the next several years. The group formally pledged allegiance to al Qaeda in 2012. It conducted high-profile terror attacks in Kenya and Uganda in the 2010s.
Al Shabaab in 2022 continues to wage an insurgency against the internationally recognized Somali Federal Government based in Mogadishu. Al Shabaab controls swaths of central and southern Somalia, where it implements governance and collects taxes. It regularly attacks government and security targets across Somalia. Its insurgency extends into Kenya's border regions. Al Shabaab also conducted an incursion into Ethiopia in late July 2022. The group professes global Salafi-jihadi ambitions and has tasked members to plot attacks on the United States homeland as recently as 2019. US Africa Command regards al Shabaab as al Qaeda's wealthiest and most kinetically active affiliate.
Map updated September 15, 2022.
Attack Zone: An area where units conduct offensive maneuvers.
Contested Support Zone: An area where multiple groups conduct offensive and defensive maneuvers. A group may be able to conduct effective logistics and administrative support of forces but has inconsistent access to local populations and key terrain.
Support Zone: An area where a group is not subject to significant enemy action and can conduct effective logistics and administrative support of forces.
Control Zone: An area where a group exerts largely uncontested physical or psychological pressure to ensure that individuals or groups respond as directed. Control zones are a subset of support zones.
Methodology Note: The Critical Threats Project adapts its mapping definitions for insurgencies from US military doctrine, including US Army FM 7-100.1 Opposing Force Operations. Our maps are assessments and reflect analysts' judgment based on current and historical open-source information on security incidents and political and governance activity as well as population and geographic factors. Please contact us for more information on specific maps.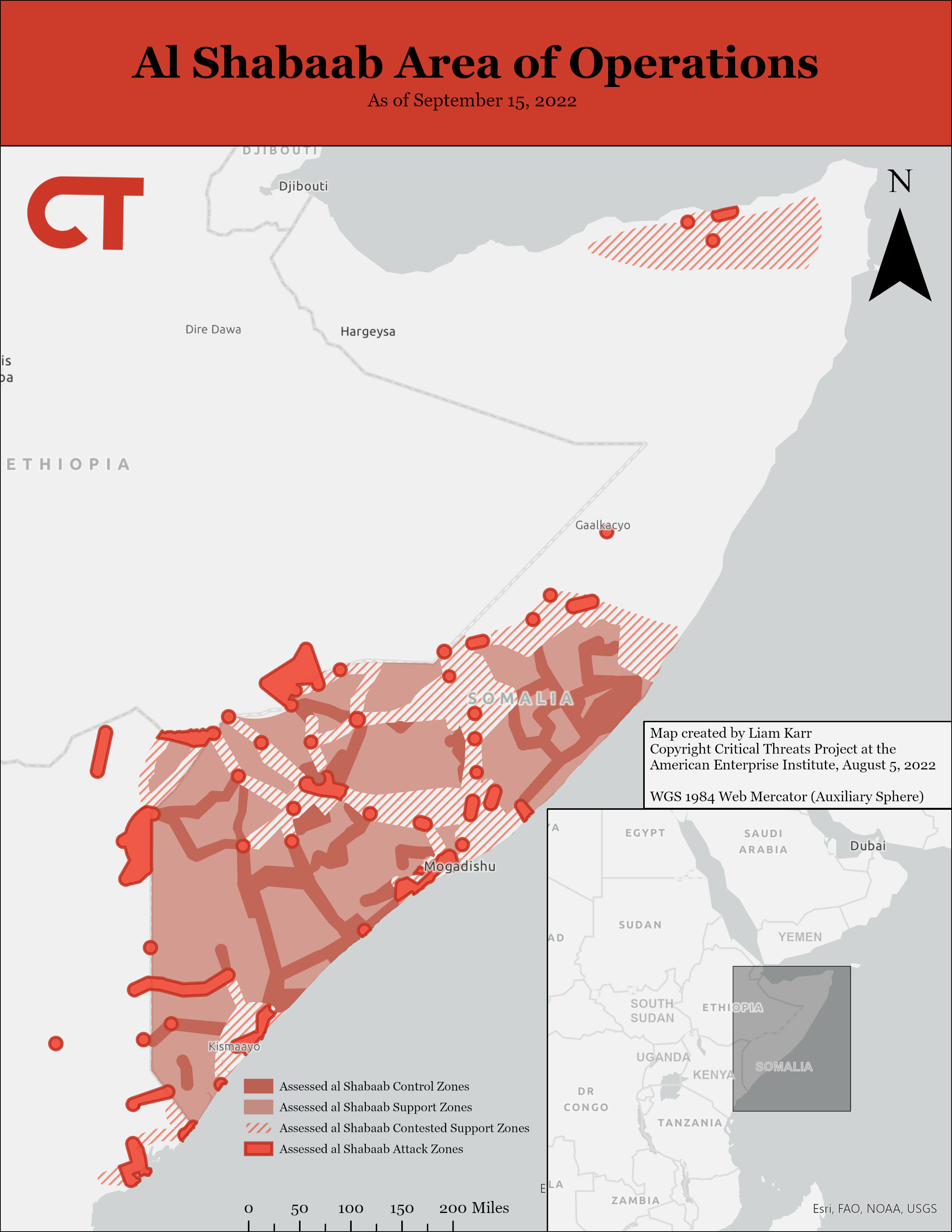 Prior Versions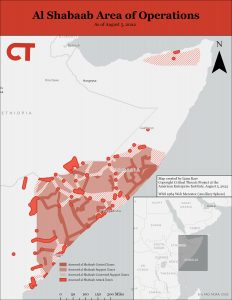 Prior interactive map versions available upon request by emailing [email protected].