May 13, 2010
Daily Tracker: Pakistani Military Operations in Orakzai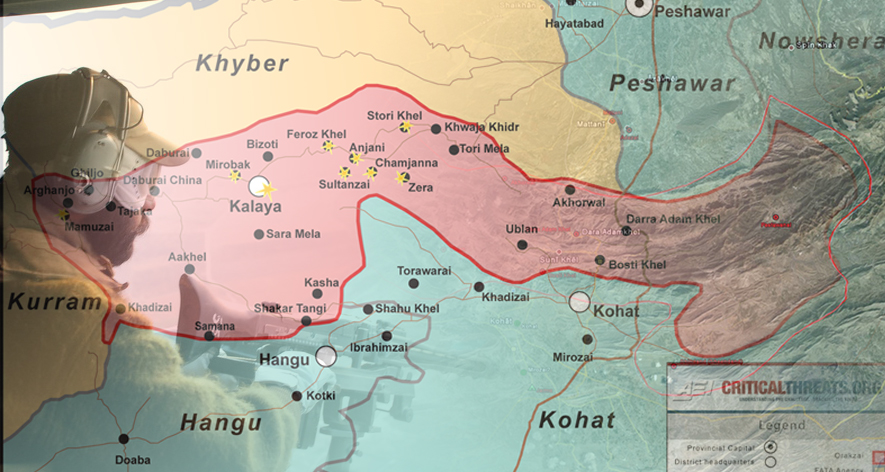 UPDATE:  On June 1, 2010, following Chief of Army Staff General Ashfaq Parvez Kayani's visit to Orakzai and Kurram agencies, the Pakistani military declared victory over the Taliban in Orakzai and announced that major operations were now over. Given that fighting between militants and the military in Orakzai is still ongoing, the Critical Threats team will continue to track developments in the agency on a bi-weekly basis, including new incidents of conflict and issues related to the repatriation of IDPs.
One week ago, the Pakistani military launched a major offensive into Orakzai in Pakistan's Federally Administered Tribal Areas (FATA). The foray comes as the Pakistani military's operation in South Waziristan formally ends today, March 30 (although the army will maintain a presence in the agency). As part of the new Orakzai offensive, dubbed Operation "Khwakh Ba De Sham" (A Pashto expression roughly meaning "I will teach you a lesson" or "I will fix you"), five battalions of Army, Frontier Corps and local Frontier Constabulary troops, backed up by jets, helicopter gunships and artillery support, have forayed into parts of Orakzai held by the Tehrik-e-Taliban Pakistan (TTP) and begun retaking control of the area.
Orakzai is of great strategic importance to both the Pakistani military and the TTP. Hakimullah Mehsud, the late head of the TTP, shifted back to his old stronghold of Orakzai along with much of the movement's leadership and manpower following the group's expulsion from South Waziristan. Orakzai has also been the launching pad for numerous suicide bomb attacks conducted across Pakistan and is home to many terror training camps, including some run by Lashkar-e-Jhangvi, Jaish-e-Muhammad, and other al Qaeda-affiliated terrorist outfits.
For the Pakistani military, retaking Orakzai is a key step towards destroying the leadership capacity of the TTP, crippling its ability to train and launch attacks, and denying it another safe-haven in which it may regroup. This latest operation in Orakzai demonstrates the utmost seriousness with which Pakistan continues to view the task of eliminating the TTP and its affiliates.
Although the scale of the operation currently underway in Orakzai is smaller compared to last year's operations in Swat and South Waziristan, the fighting has been just as bloody. The military has established a cordon around many of Orakzai's entry and exit points and the militants, finding their escape cut off, are, in many cases, choosing to fight and launch significant assaults on military positions. The military has been retaliating by bombarding TTP locations relentlessly, reportedly inflicting heavy casualties on the militants. The military claims many of the dead are foreign fighters, including Arabs and Uzbeks.
The Critical Threats Project has been cataloging the military operation in Orakzai on a day-to-day basis and produced a tracker containing casualty figures, details of fighting, information on the flows of internally displaced people (IDPs), maps of the agency showing locations of violence, and more.
Click each map to view an enlarged version or view a larger map of northwest Pakistan.
August 6 - August 8, 2010
August 2 - August 5, 2010
Taliban fighters attack a security checkpost in Upper Orakzai. (Read the Pakistan Security Brief for daily updates on the security situation in Pakistan)

Taliban casualties: 12-15 killed; 2,089-2,457 killed since beginning of operation.
Military casualties: 2 wounded; 47-53 killed and 122-141 wounded since beginning of operation.

August 2, Monday

Two security forces personnel were wounded when militants attacked an army checkpoint in the Afghan Top area of Upper Orakzai near Daburai. Troops returned fire and successfully repulsed the attack, killing 12-15 militants. (Dawn, Daily Times)

August 3, Tuesday

No reports of military action today.

August 4, Wednesday

No reports of military action today.

August 5, Thursday

No reports of military action today.
July 30 - August 1, 2010
July 26 - July 29, 2010
July 23 - July 25, 2010
July 19 - July 22, 2010
July 16 - July 18, 2010
 July 12 - July 15, 2010
July 9 - July 11, 2010
July 5 - July 8, 2010
July 2 - July 4, 2010
June 28 - July 1, 2010
June 25 - June 27, 2010
June 21 - June 24, 2010
June 18 - June 20, 2010
June 14 - June 17, 2010
June 11 - June 13, 2010
June 7 - June 10, 2010
June 4 - June 6, 2010
May 31 - June 3, 2010
May 28 - May 30, 2010
May 24 - May 27, 2010
 May 21 - May 23, 2010
 May 17 - May 20, 2010
May 14 - May 16, 2010
May 10 - May 13, 2010
May 7 - May 9, 2010
May 3 - May 6, 2010
April 30 - May 2, 2010
Day Thirty-Seven - April 29, 2010
Day Thirty-Six - April 28, 2010
Day Thirty-Five - April 27, 2010
Day Thirty-Four - April 26, 2010
Day Thirty-Three - April 25, 2010
Day Thirty-Two - April 24, 2010
Day Thirty-One - April 23, 2010
Day Thirty - April 22, 2010
Day Twenty-Nine - April 21, 2010
Day Twenty-Eight - April 20, 2010
Day Twenty-Seven - April 19, 2010
Day Twenty-Six - April 18, 2010
Day Twenty-Five - April 17, 2010
Day Twenty-Four - April 16, 2010
Day Twenty-Three - April 15, 2010
Day Twenty-Two - April 14, 2010
Day Twenty-One - April 13, 2010
Day Twenty - April 12, 2010
Day Nineteen - April 11, 2010
Day Eighteen - April 10, 2010
Day Seventeen - April 9, 2010
Day sixteen - April 8, 2010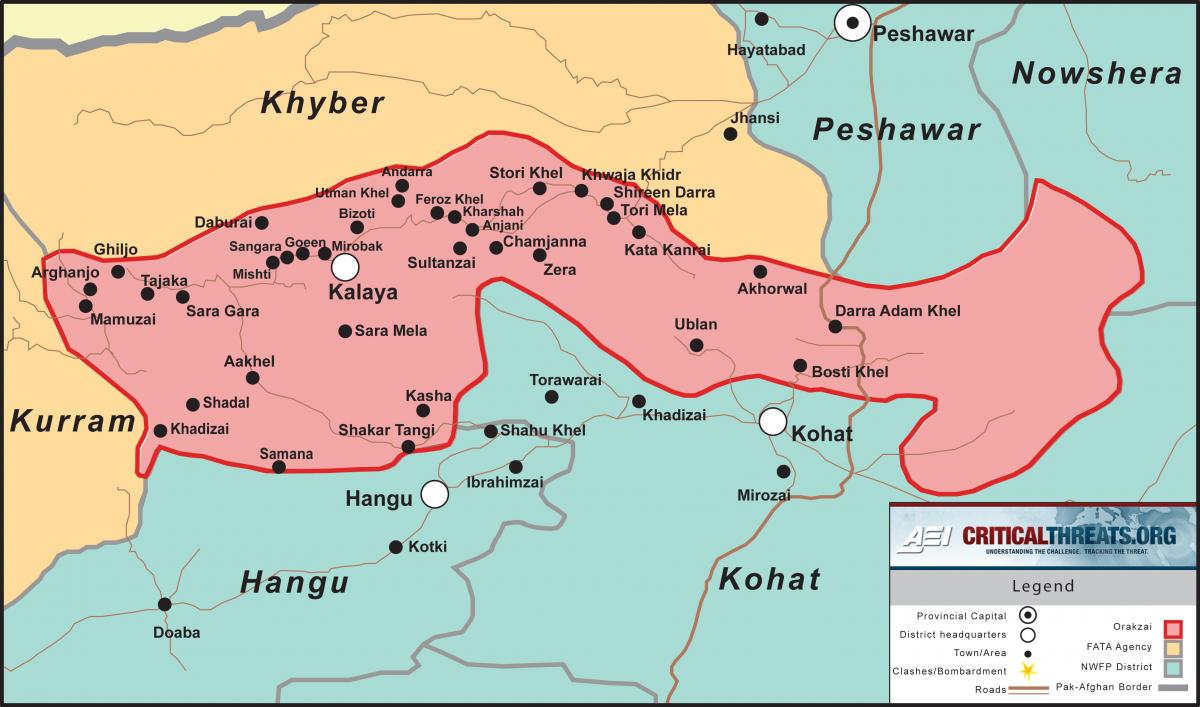 The above map lists those places that were locatable geographically and thus may not depict all locations in which fighting took place
Day Sixteen - April 8, 2010
No reports of military action in Orakzai today (Read the Pakistan Security Brief for daily updates on the security situation in Pakistan).

Taliban casualties: 303-414 killed since beginning of operation.

Military casualties: 12-13 killed and 33-39 wounded since beginning of operation.

In Khyber Agency, fighter jets bombed a Lashkar-e-Islam (LI) headquarters and prison used to house abductees being held for ransom located in the Nari Babi area of the lower Tirah Valley. Ten kidnapped prisoners, two LI militants, and one civilian working in a nearby field were reportedly killed in the attack which completely destroyed the compound. Security officials believe many LI personnel had left the area prior to the strikes. Some local tribal sources say that the attack did not cause any casualties at all and that LI had shifted its personnel and their prisoners away from the compound prior to the airstrikes. (Daily Times, The News)

Militants blew up a government school in the Yousaf Talab Killay area of Khyber, wounding two children. (The News)

Police in Peshawar have arrested six Orakzai IDPs that were blocking a major road during their protests against what they claimed as "unjustified distribution of relief items". The arrested persons, who were later released, said that authorities had taken them into custody illegally and beaten them in order to cover for the failures of the relief camp. (The News)
Day Fifteen - April 7, 2010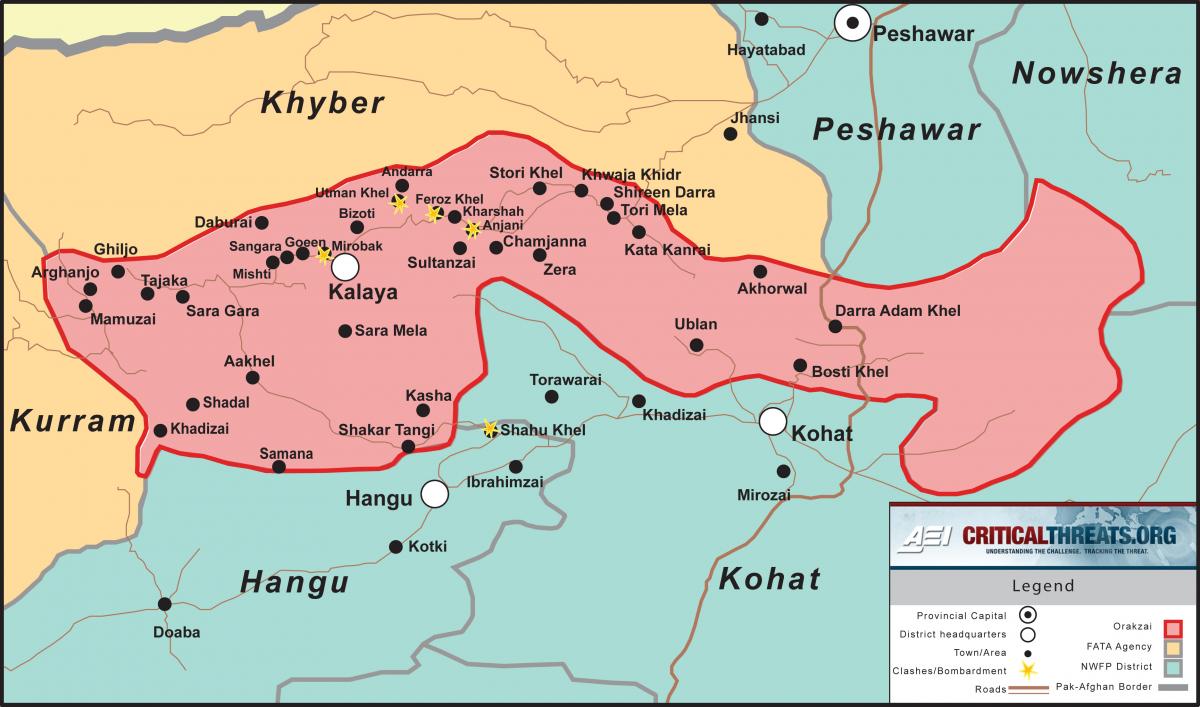 The above map lists those places that were locatable geographically and thus may not depict all locations in which fighting took place
Day Fifteen - April 7, 2010
Aerial bombardments continue to pound militant hideouts as ground forces claim they have cleared major portions of Lower Orakzai.

Taliban casualties: 13 killed today; 303-414 killed since beginning of operation. (Dawn)

Military casualties: No casualties reported today; 12-13 killed and 33-39 wounded since beginning of operation.

Fighter jets bombarded Taliban positions throughout Orakzai, killing 13 militants and wounding 20 others. Seven hideouts were reported destroyed along with two houses belonging to pro-Taliban elders. (Dawn)

Security forces have reportedly cleared many areas of Lower Orakzai, including Feroz Khel, Anjani, Utman Khel, Syed Khalil, Shna Kerpa, and Mirobak. (Dawn)

In Hangu district, pro-government lashkar leader Sakhi Rahman was among seven people killed in a shootout when militants from the TTP Orakzai attacked his home in Shahu Khel. Rahman was a former TTP commander in Orakzai who split with the Taliban eight months ago and declared his intention to aid the government at the beginning of the Orakzai operation. (The News, Frontier Post)

 A registration point for IDPs from Orakzai opened in Peshawar but was later forced to close due to a lack of personnel and unavailability of forms. Angered by the government's mismanagement, IDPs later protested and blocked a main road, nearly leading to a violent clash with locals. (The News)
Day Fourteen - April 6, 2010
The above map lists those places that were locatable geographically and thus may not depict all locations in which fighting took place
Day Fourteen - April 6, 2010
Day Thirteen - April 5, 2010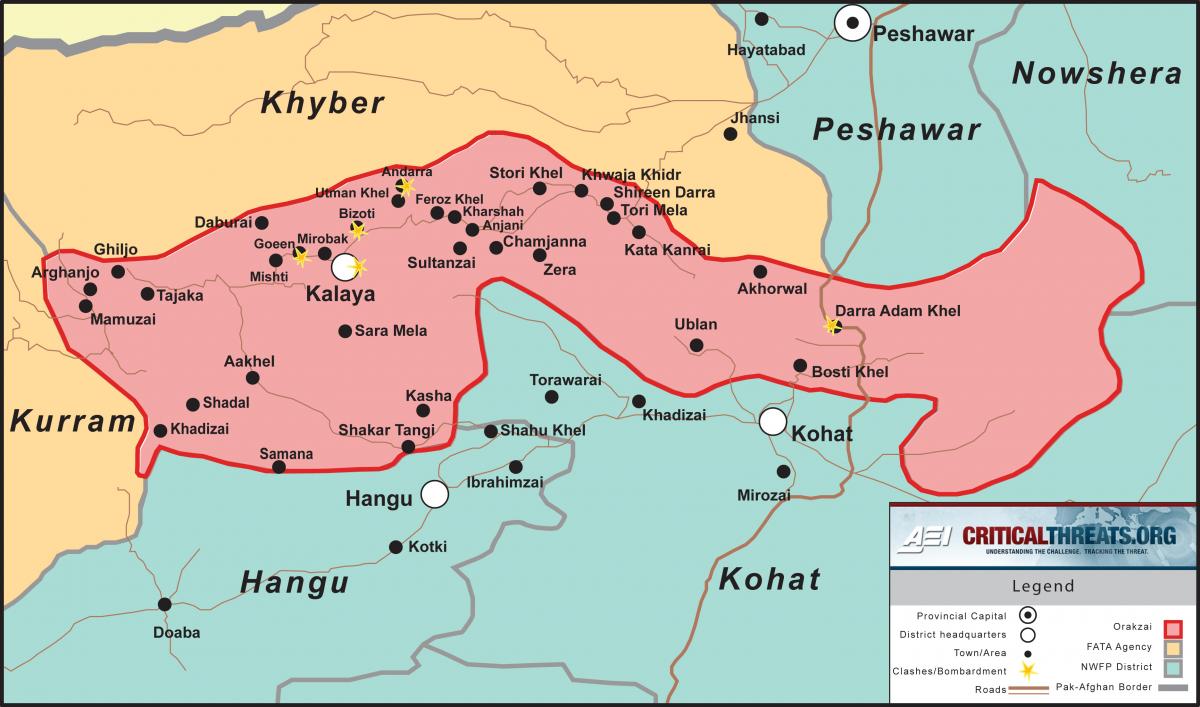 The above map lists those places that were locatable geographically and thus may not depict all locations in which fighting took place
Day Thirteen - April 5, 2010
Day Twelve - April 4, 2010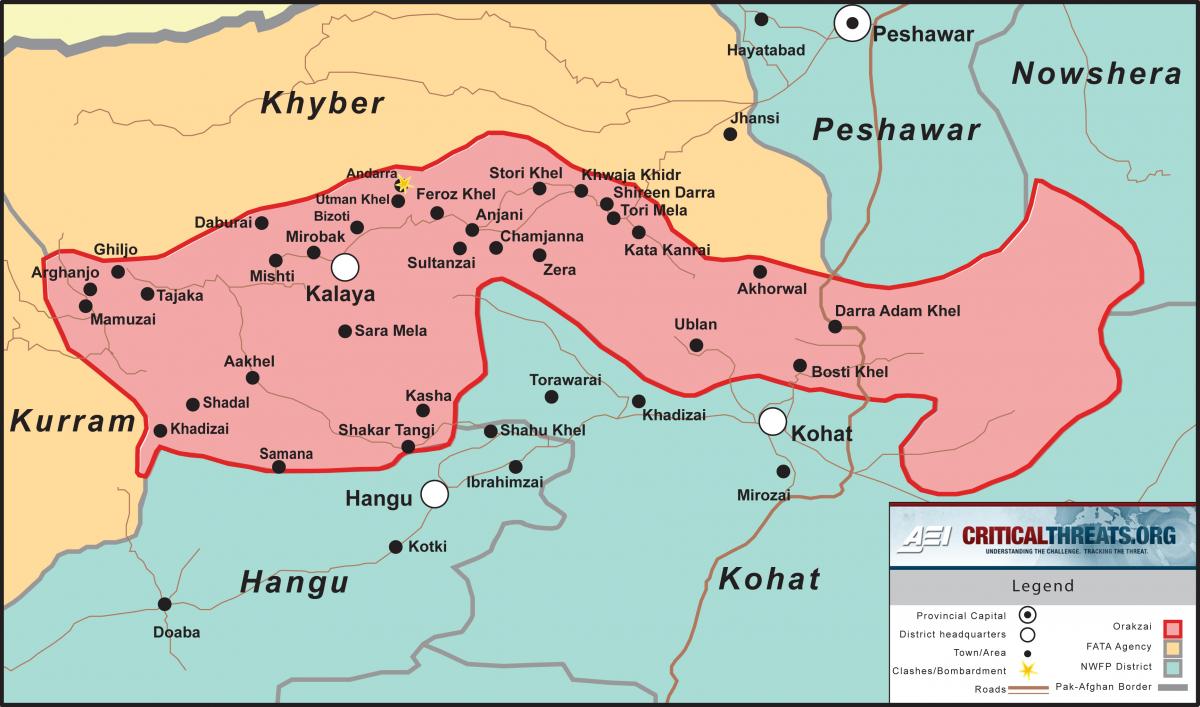 The above map lists those places that were locatable geographically and thus may not depict all locations in which fighting took place
Day Twelve - April 4, 2010
Day Eleven - April 3, 2010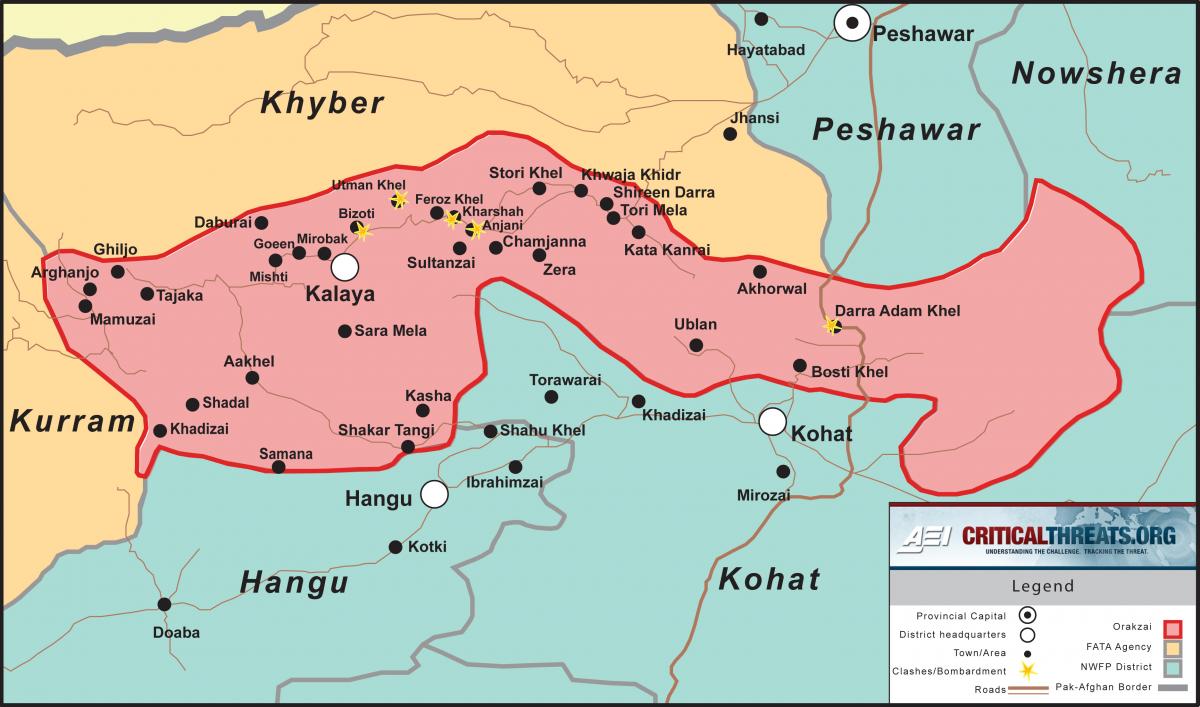 The above map lists those places that were locatable geographically and thus may not depict all locations in which fighting took place
Day Eleven - April 3, 2010
Day Ten - April 2, 2010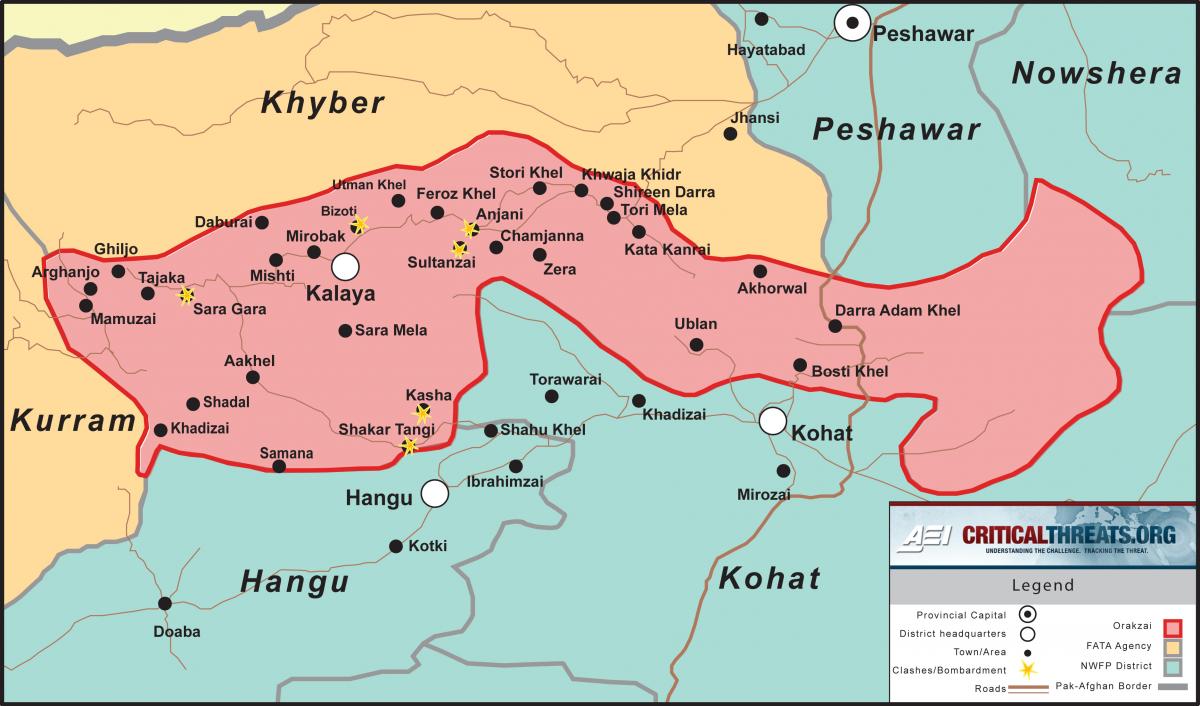 The above map lists those places that were locatable geographically and thus may not depict all locations in which fighting took place
Day Ten - April 2, 2010
Day NINE - April 1, 2010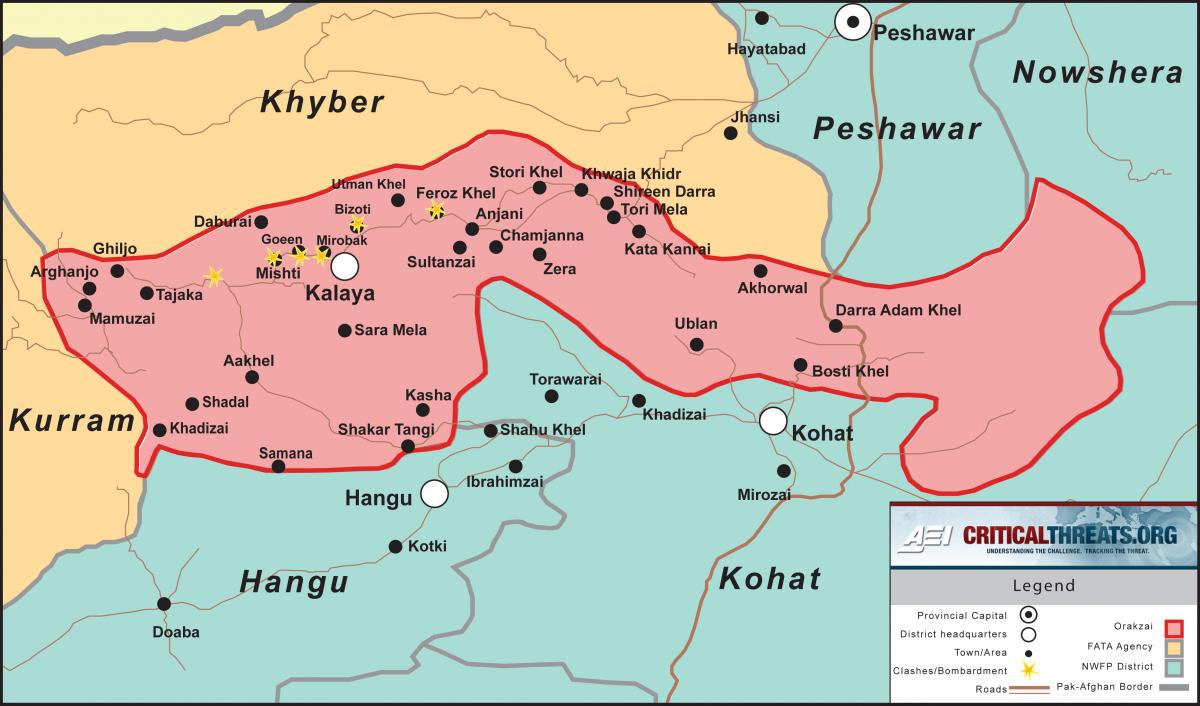 The above map lists those places that were locatable geographically and thus may not depict all locations in which fighting took place
Day Nine - April 1, 2010
Day Eight - March 31, 2010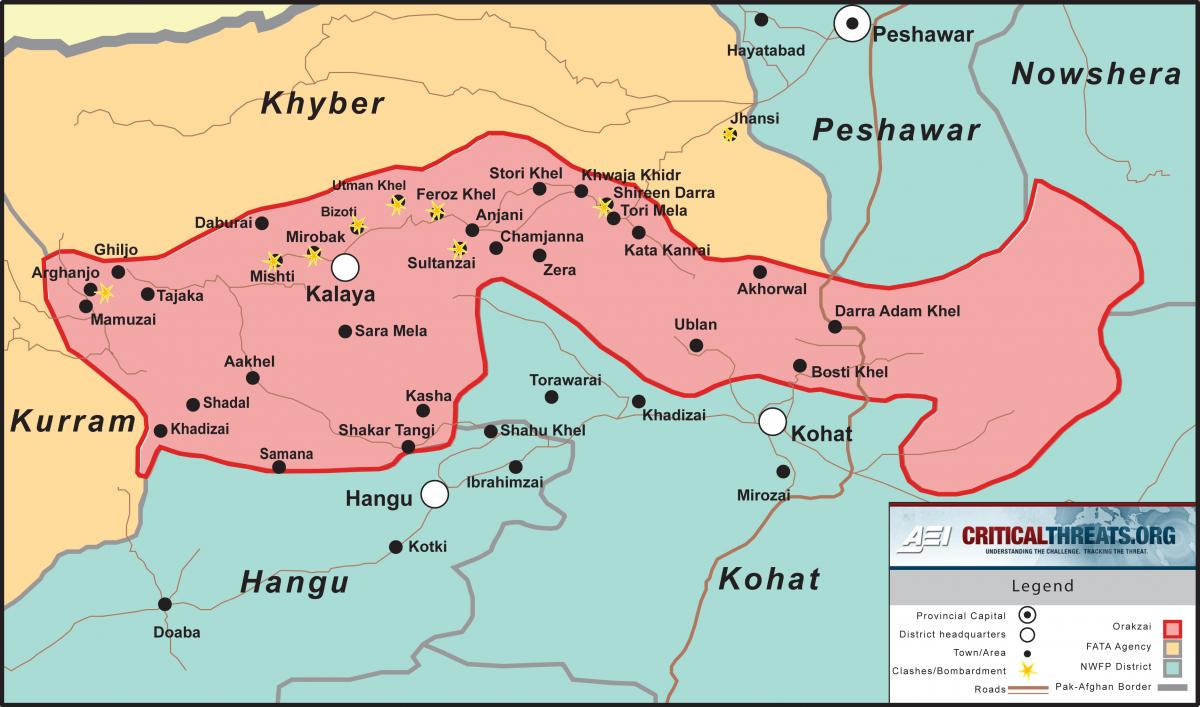 The above map lists those places that were locatable geographically and thus may not depict all locations in which fighting took place
Day Eight - March 31, 2010
Day Seven - March 30, 2010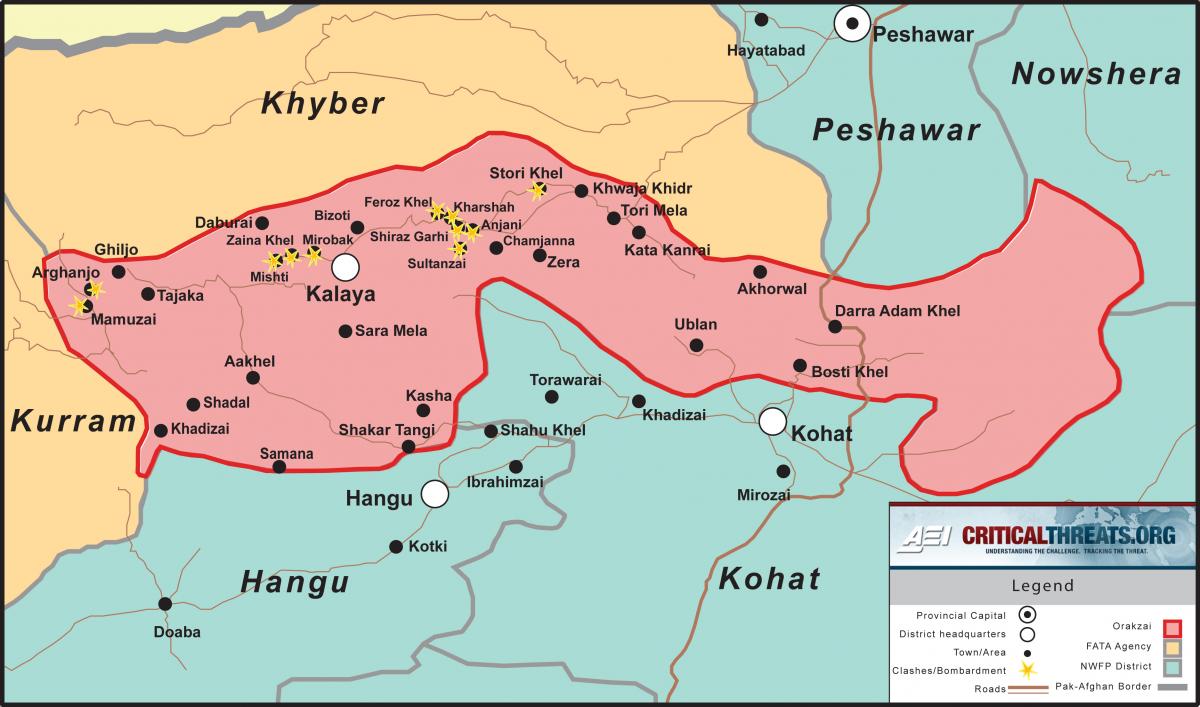 The above map lists those places that were locatable geographically and thus may not depict all locations in which fighting took place
Day Seven - March 30, 2010
Day Six - March 29, 2010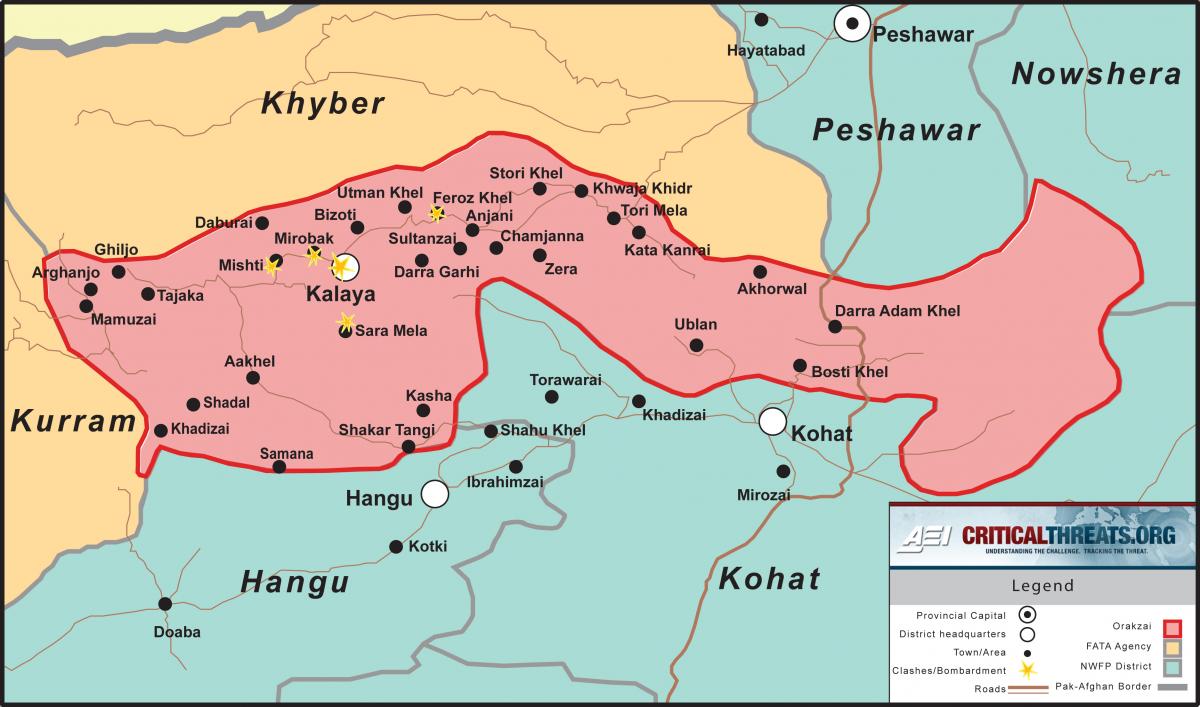 The above map lists those places that were locatable geographically and thus may not depict all locations in which fighting took place
Day Six - March 29, 2010
Day Five - March 28, 2010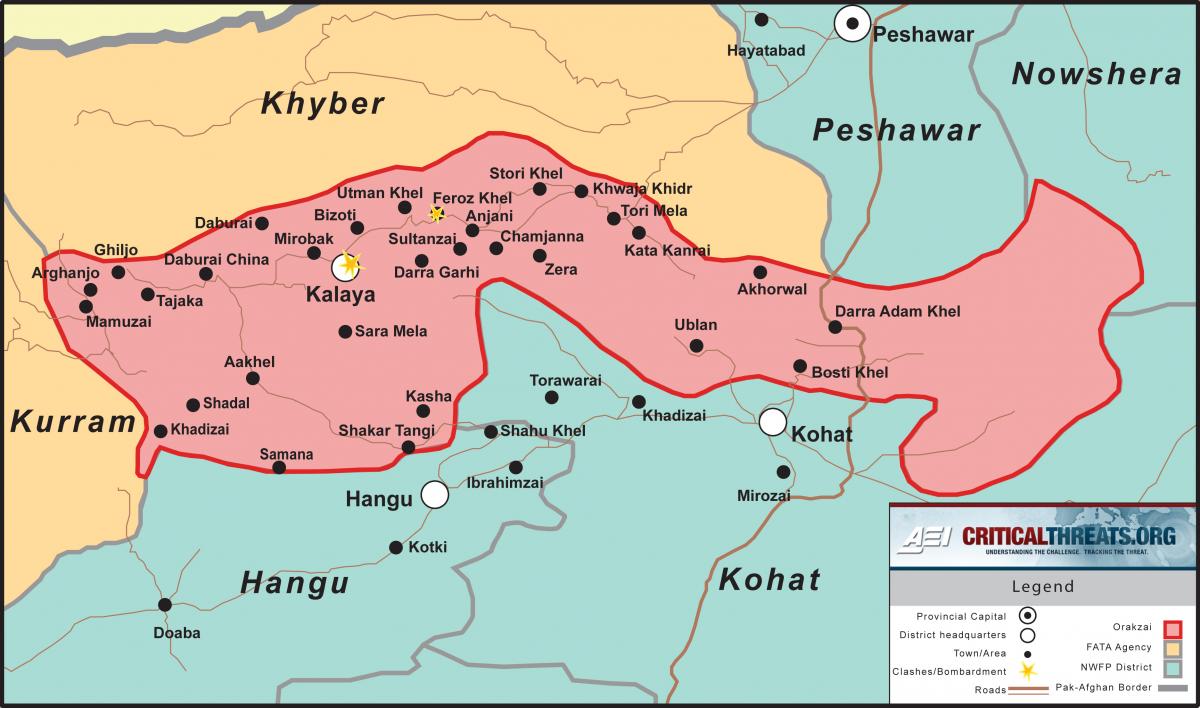 The above map lists those places that were locatable geographically and thus may not depict all locations in which fighting took place
Day Five - March 28, 2010
Day Four - March 27, 2010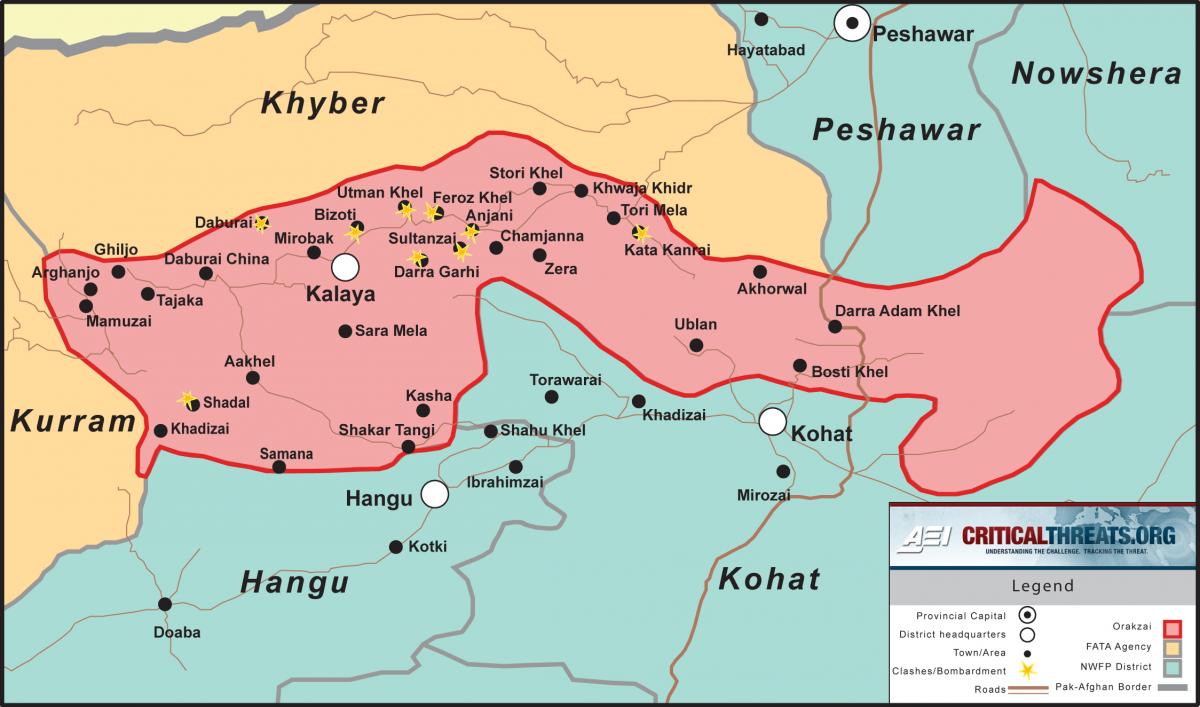 The above map lists those places that were locatable geographically and thus may not depict all locations in which fighting took place
Day Four - March 27, 2010
Day Three - March 26, 2010

The above map lists those places that were locatable geographically and thus may not depict all locations in which fighting took place
Day Three - March 26, 2010
Day Two - March 25, 2010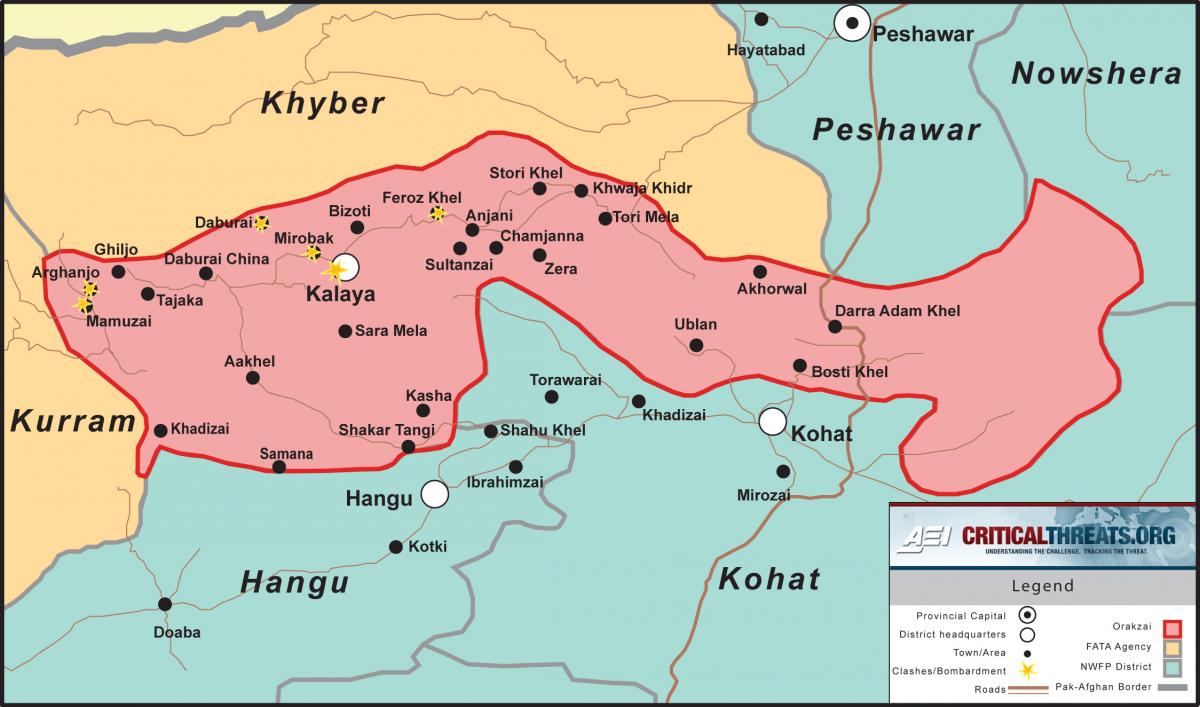 The above map lists those places that were locatable geographically and thus may not depict all locations in which fighting took place
Day Two - March 25, 2010
Day One - March 24, 2010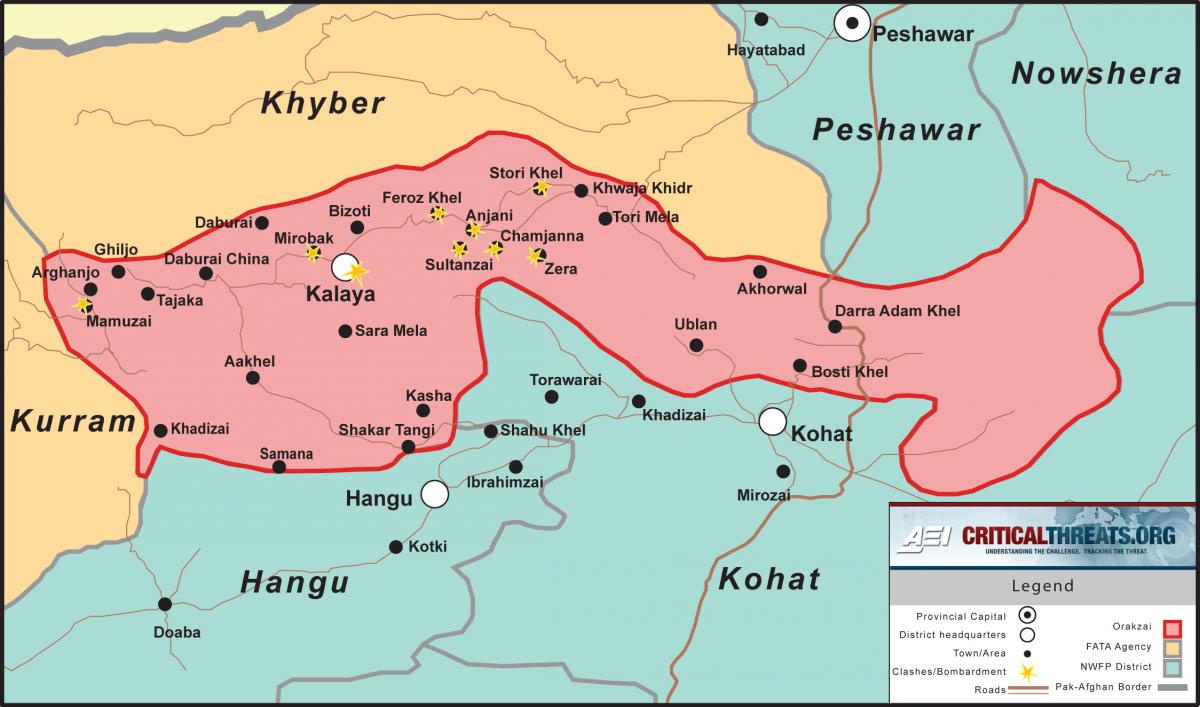 The above map lists those places that were locatable geographically and thus may not depict all locations in which fighting took place
Day One - March 24, 2010
(Original photos available at Pakistanarmy.gov.pk, CriticalThreats.org and Google Earth)